BE Unplugged: Palm Island Resort SVG
If you don't know this already, allow me to let you in on a little secret: we're halfway through 2019, so the best way to recharge is to completely unplug. Yes, as in, letting go of your everyday responsibilities and wandering where the wifi is weak, people! (Disclaimer: for those of you who cannot fathom being without your phones, the resort written about here actually has great wifi, but go with me — I promise you won't want it!)
Whether you already knew the present-day life hack of unplugging or are new to the whole idea, let me tell you about one of the best places on earth to put this practice into motion. Without further ado; busy-life-living people, needing-to-unplug-from-the-day-to-day people, or just Caribbean-lovers and relaxation enthusiasts, meet Palm Island Resort SVG. We just can't wait for you to get to know one another!
Thirty-two islands stretch between St. Vincent and Grenada, and the chain together makes The SVG (or, St. Vincent and The Grenadines). Of the 32 islands, nine are inhabited, and only one is a private, peaceful, beautiful island resort called Palm Island. And if this paradise isn't already on your to-travel list, prepare to move it up top!
The island hideaway is a perfect retreat for travelers of all kinds (except children, who aren't allowed during most months of the year). We visited in June 2019 and stood in complete awe of all it had to offer — Palm Island has got it going on! It is without a doubt the ultimate place to disconnect and unwind; there were times when we genuinely felt like we were alone on our own island, even though the resort was almost at capacity that week.
So what else is so fantastic about Palm Island?
And what would your stay look like if you went yourself? Keep reading to find out!
Getting there
Let's not sugar coat it, Palm Island is no quick skip, hop or jump from a lot of places — including Nashville. Getting to the island will take up a fair amount of time, but after arriving to its neighbor Union Island and letting the ferry whisk you away to the paradise that awaits you, you'll quickly understand that the travel time was worth it.
Upon being greeted by the staff members (who will soon turn into the kind of friends you really don't want to say goodbye to), you'll check into your room and begin to unwind before your first taste of all the delicious food the island has to offer.
As far as choosing your room, you have plenty of different options! Palm Island offers charming Beachfront rooms, Caribbean Loft style rooms that are more rustic, garden-inspired and authentic Caribbean Palm View rooms, colonial style Suites and fantastic Villas. All are welcoming, all are comfortable, and all are booked at an all-inclusive rate!
BE The Travel's favorite room? The Superior Beachfront Rooms!
These rooms are a little more spacious than your standard beachfront category, are newly renovated, elegant, and charming! They're decorated in cool, neutral colors with splashes of pink and pistachio with king-sized comfy beds — and you can't forget those beautiful bathrooms! Outside you have a private terrace and a double daybed fit for royalty; perfect for relaxing on.
Day One
After your long day of travel, we recommend starting at the spa.
Two of the sweetest ladies from Bali currently run the spa at Palm Island, and they are experts at what they do. The spa itself was an act of love and completely designed by Palm Island's general manager, who did most of the building and heavy lifting herself to bring the space to life. The natural woods and stone, whites and neutral colors create a peaceful feeling as soon as you arrive — IMO, it looks and feels exactly as all spas should.
Couples traveling to Palm Island? The couples massage is heaven on earth!
Day Two
Bike around the island — there is so much to take in! From the turtle sanctuary to the private hammock areas and all the gorgeous scenery in-between, you're sure to have a great morning exploring the island. Park your bike at any of the three hiking trail trailheads; all of which are at different levels of intensity so there is something for everybody. At the peaks, you'll be able to see both the Caribbean Sea and Atlantic Ocean all at once!
Day Three
Choose from the exhilarating list of excursions and have some fun in the sun! You can sail to neighboring small islands to snorkel, shop, fish, tour, learn, and more! These excursions are not included in your all-inclusive stay at Palm Island, so be sure to plan ahead for extras.
BE The Travel's recommendation? Yannis Day Tour's Exploring The Grenadines! This charter includes your lunch, drinks, a catamaran tour of the islands, snorkeling with sting-rays and swimming with the coolest sea turtles! And if the captain really likes you, he'll let you drive the crew back home!
Day Four
Take in all of the activities that are included in your stay at Palm Island! Every day on the island, you'll have plenty to choose from like dance lessons, yoga classes, aqua fitness, swing dancing, beach volleyball, tennis, and more! You might want to take a dip in the pool, paddle a kayak out into the clear blue water, or have a member of the staff sail you around on their mini-catamaran! Do it all, or nothing at all besides laying in the daybeds along the beach. The choice is yours!
Day Five
Five days on Palm Island is all you need to completely unplug, so spend your last day reconnecting with your spouse, family, and let's be honest, yourself. This would be the perfect day for a private picnic at one of Palm Island's designated private dining areas, or a private sunset cruise on The Pink Lady, complete with a champagne toast!
BONUS DAY
Celebrating anything special? A honeymoon? An anniversary? A birthday? Just life? Any occasion is the perfect reason to rent out Palm Island's private treehouse that is secluded off from the rest of the island. You can pay to have the area to yourself from sun up to sun down, including meals being brought out to you if you wish! The treehouse is complete with swings in its private swimming hole, a hammock, lawn chairs, a picnic table, and the most exclusive views on the island! Up on the tree house is the perfect place to commemorate any special occasion!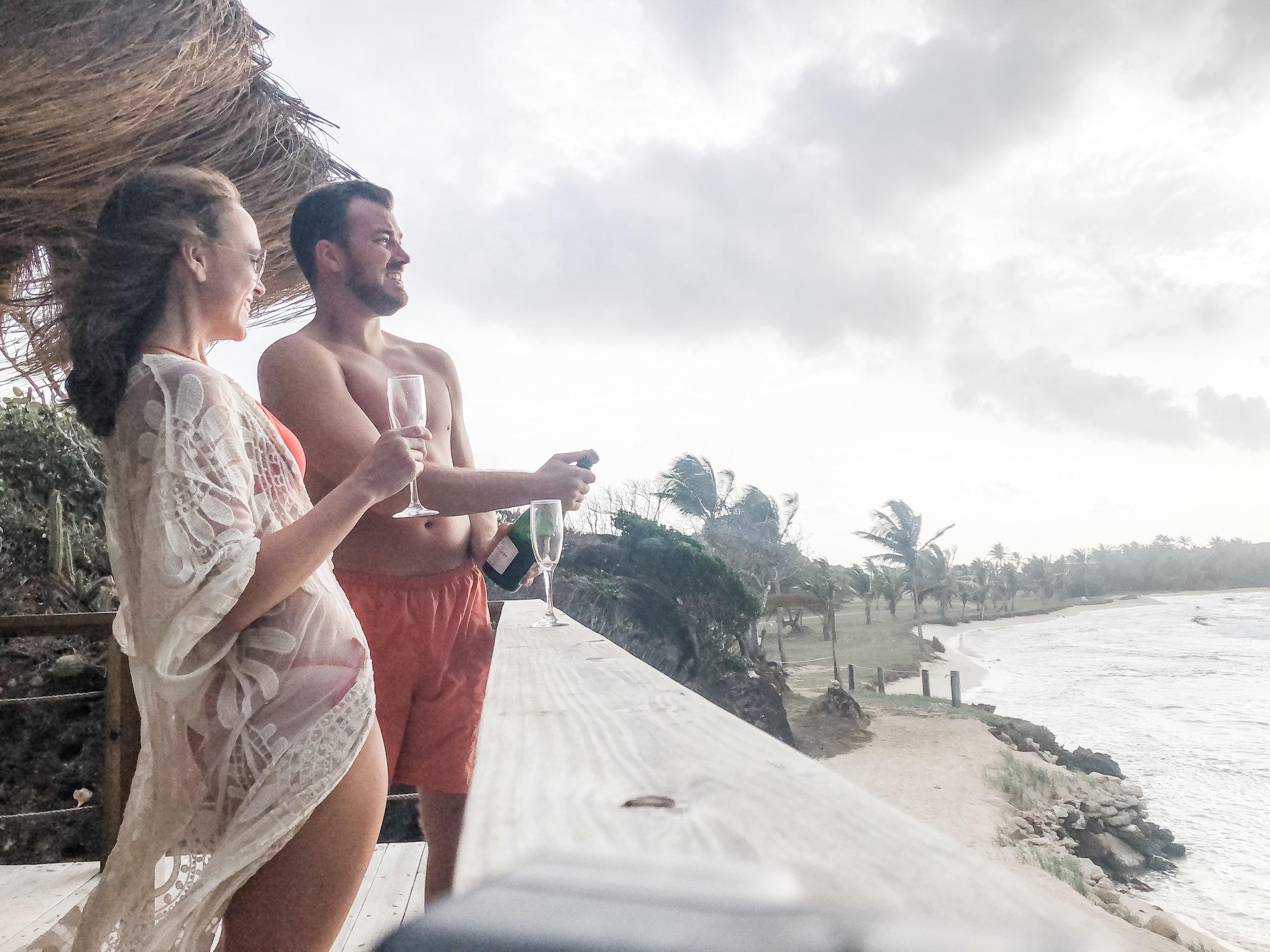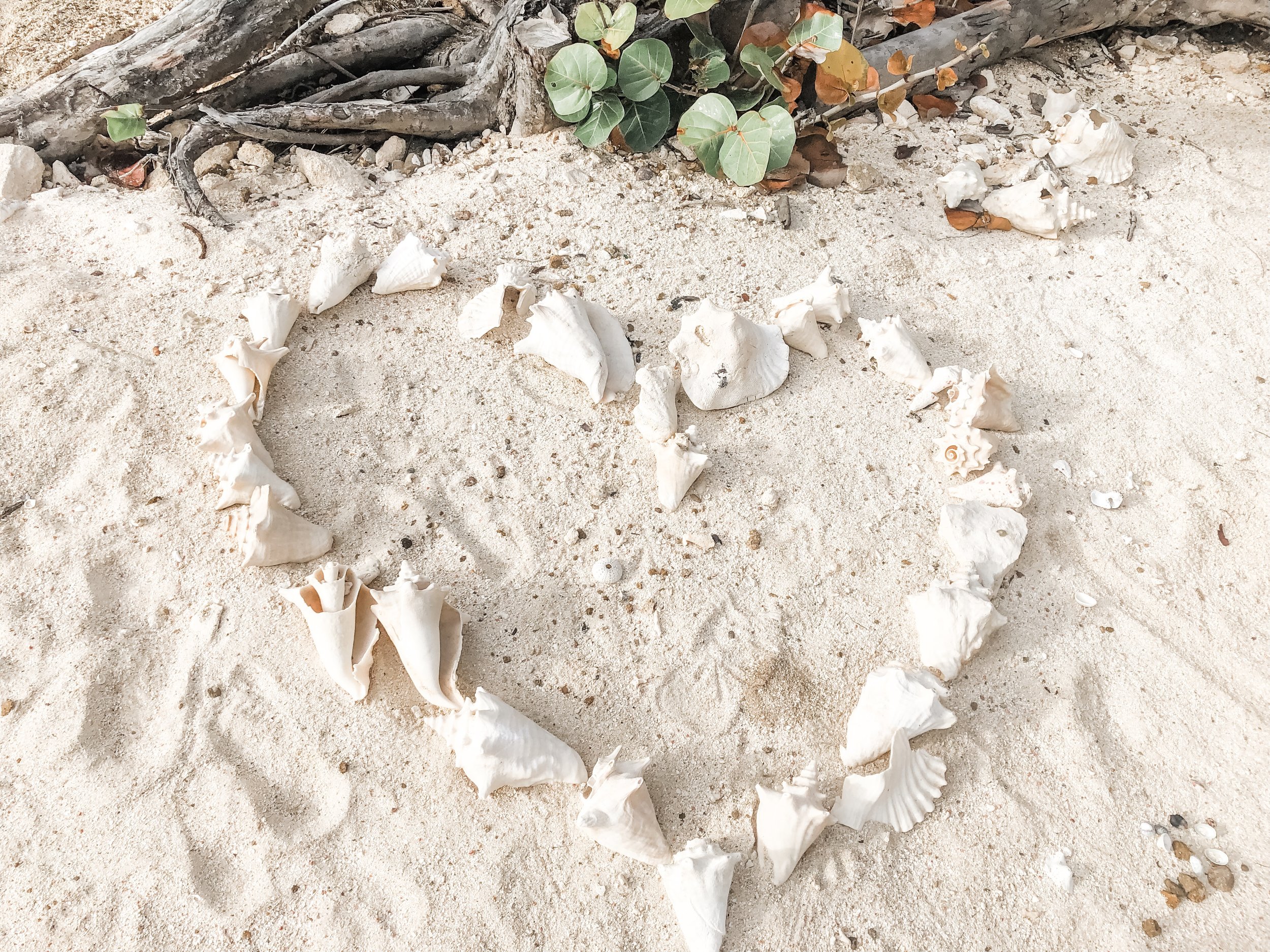 So you're in, right? Ready to book your trip to Palm Island? We can't blame you! Click here to message us about how to make your own escape to the private island resort, Palm Island SVG!